Team
We take a team-based approach to college admissions. We surround our students with experts at each step of the journey and make sure they have a personalized approach to their admissions process, backed by our results and our proven process. There are 4 people always behind every student in our approach.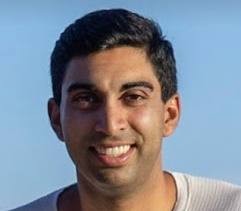 Our Founder
Ishan Puri
Ishan is a double Stanford graduate, BA and MBA. He has helped over 10,000 students through the college admissions process and is the author of The Applicant: An Insider's Guide to College Admissions. He has worked with dozens of admissions officers and has been featured in the New York Times, Huffington Post, and other outlets for his work on education, technology, and more.
Former Admissions Officers
We run mock admissions reviews of our student applications through former admissions officers who have read for Ivy League schools and for other schools across the US. These mock reviews simulate the real thing and give our students a final view into how they would be viewed in the process.
Editors
We have a team of essay editors that help students edit their essays, personal statements, and other documents. They provide timely advice, grammar, and structural suggestions.
Counselors
Our counselors are the point of contact for each student and are the primary force. We equip our counselors with internal training, strategy sessions, and they keep our students on track.
Core Team
Our core team is in charge of quality control, talent development, curriculum, and parent relations. We build the infrastructure that powers our team based approach. This core team consists of admissions officers, seasoned counselors, data scientists, marketers, and more.