Need Help With College Admissions?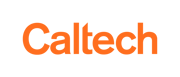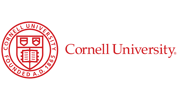 WHY US
Admit Hero has been helping students since 2009.
We have helped thousands of high school students find their passions, apply to summer programs, manage their time, choose courses, and apply to colleges. We have helped students get into all top 250 US colleges.
Acceptances to all Ivy Leagues

Over $10 million in scholarships

Over 10,000 college acceptances in 10 years
Join 10,000+ Subscribers for FREE updates on college admissions
How we work
We take a comprehensive, team-based approach to college admissions
You are assigned a primary college admissions coach, a team of essay coaches for senior year applications, and can get former admissions officers to review your applications.
"Admit Hero was the best decision I made for my high schooler. Ishan and his team helped us from A to Z and my son got into Duke, Columbia, and many other schools. I highly recommend the program!"
- Gaurav
OUr approach
Our approach follows our book, written in 2009
Ishan wrote The Applicant, an Amazon bestseller on college admissions to help his younger brother Anish get into college. This has created a series of examples and programs to help students discover their interests and express them in the admissions process.
results
On average, we double a student's chance to get into their target college
Across thousands of results, we on average double a student's chances of college admissions. This is across all levels and types of colleges. We have helped students from all across the world with varying GPAs, interests, backgrounds, and motivations succeed.
Frequently Asked Questions
How do you work with students?

We work virtually with all students. We meet every few weeks depending on the grade of the student. We focus on 9th-12th grade students, and also help transfers and grad school students selectively.
What are your prices?

We view college admissions as a long-term relationship and we take a comprehensive approach. We put our full effort into every student. Therefore, we charge appropriately. We want our students to commit to us as we commit to them. Our packages start at $3,000.
What is included and how does it work?

For senior year, we price by the number of applications and make sure students are well guided for the whole process. Other years are charged a flat rate. Multi-year commitments or siblings receive a 10% discount.
"Ishan and his team were phenomenal. I would not look anywhere else. He puts his heart into each student and his team is great."

- Jonathan